[:en]You found your soul-mate. And you imagine the romantic proposal would be staged in a nice loving place. However, here is the question, there are 7 millions people in HK! Where can you get a private, quiet and poetic place to propose? Well… Not a lot, but I'm sure your loved one would love these places!
1- Beach in Discovery Bay
Every girl loves beach proposal. You can see the sunset there with sea breeze blowing in your face or walking along the coast with bare foot on the soft sand. It's amazing. Discovery Bay is the most quiet beach in HK.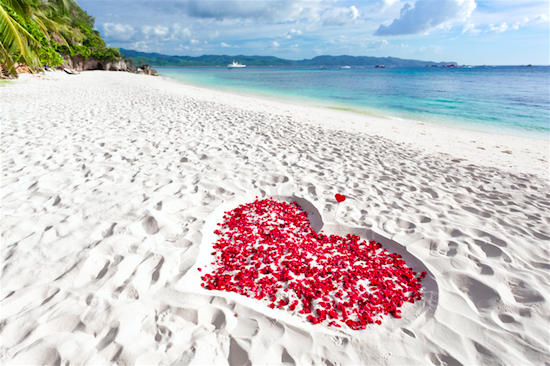 2- Disneyland
Every night, Disneyland displays fireworks on top of the castle. It's memorable when you propose before the fireworks start so she can hear your big question and both of you can embrace each other enjoying the show after she said yes!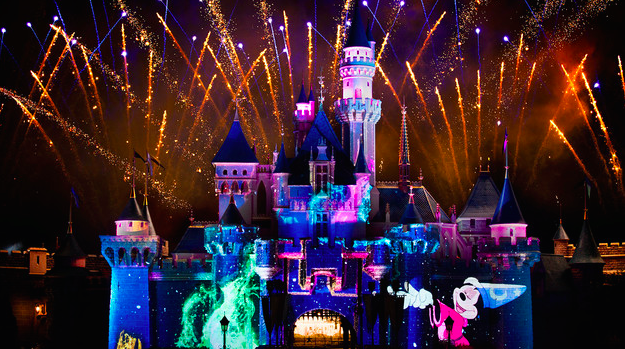 3- Garden – Ma Wan Park
Ma Wan Park is a quiet and well-managed garden with organized grass, trees and flowers. Many couples come here for wedding and pre-wedding photo shoots. As this place is quite far from downtown, so it is sure that this place is private enough for you to pop up the big question!
4- Helicopter – Peninsula Hotel
Flying around HK Victoria Harbour overviewing the city, is definitely unforgettable. If you choose the night time, the city of HK would be glittering with diamonds in the sky and shazam! There your diamond ring appear!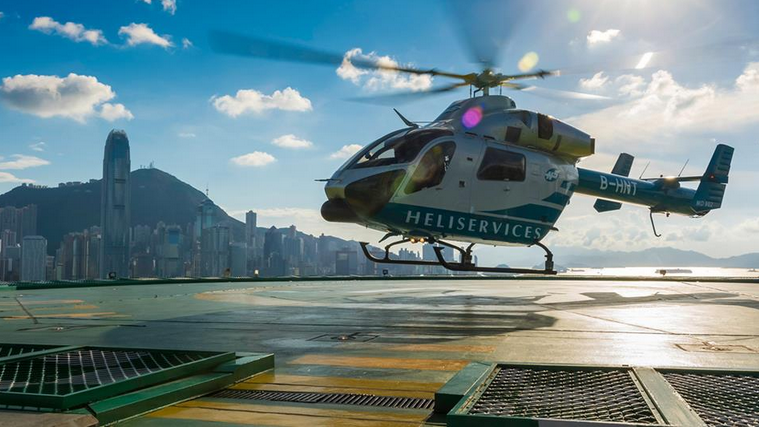 5- Boat
In the summer, going out to the sea, watching sunset with a taste of wine, it would be an enjoyable and relaxing day for both of you. Under these natural settings, the atmosphere is created.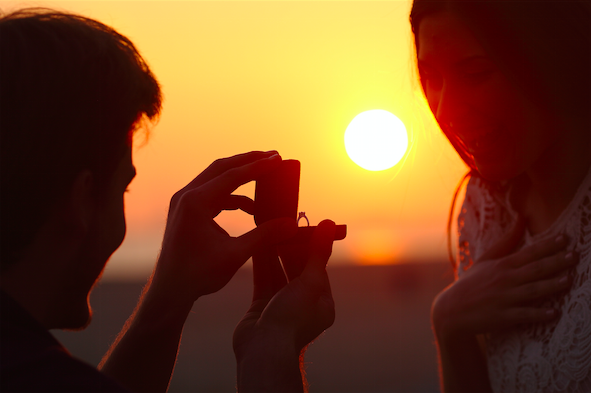 [:zh]雖然香港只是一個彈丸之地,但七百萬人口比起世界上不少國家還要高。在如此人口密集的地方,要找一個浪漫的地方求婚,的確是不容易的。以下會為大家介紹五個香港求婚的好地方。
1 愉景灣的大白灣沙灘
大白灣沙灘鄰近愉景灣碼頭及愉景灣酒店,人流不算多,是一個遠離繁囂的好地方。你可以帶女友到沙灘赤腳漫步,在日落時求婚,一起欣賞夕陽的餘暉及感受浪潮的節奏。晚上入住愉景灣酒店的海景房渡過浪漫的晚上,早上欣賞藍天白雲襯托沙灘的美好風景。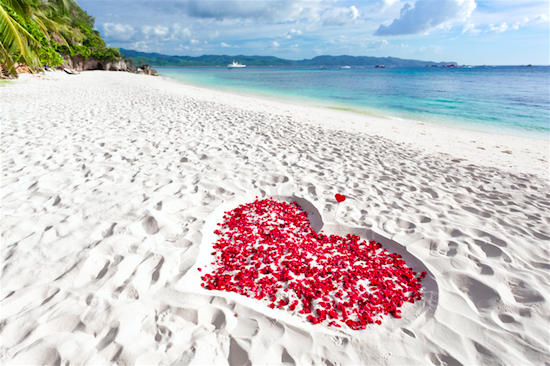 2 香港迪士尼樂園
若你的女朋友喜歡童話,你可以帶她到香港迪士尼樂園求婚。樂園每晚也會在睡公主城堡上放煙花,你可以在放煙花前夕和她求婚,一起欣賞浪漫美麗的煙花匯演。或是預先邀請迪士尼的職員協助,請女友心愛的卡通人物在與女友拍照時,拿出「Will You Marry Me?」的字牌,給女友一個突如其來的驚喜。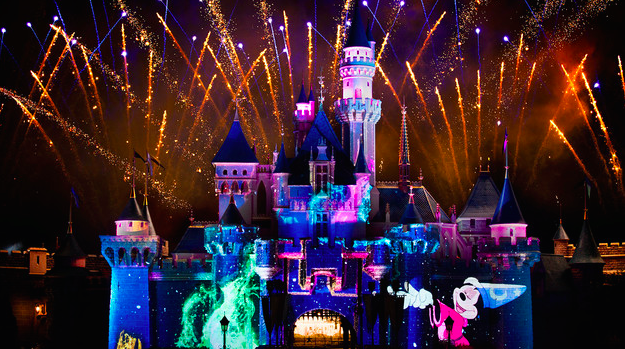 3 馬灣公園
馬灣公園是香港的一個主題公園,佔地約1,869,700平方呎,是一寧靜悠閒的好地方。馬灣公園林蔭處處,流水淙淙,並抱擁世界級的青馬大橋夜景,晚上襯托紫色的燈光夜景,實在非常浪漫。由於馬灣公園地方寬敞,你可以與女友在那裡來一場尋寶之旅,而你拿著戒指在終點站等她;或是邀請好友預先在公園某處佈置成夢幻的場景,你帶她到那裡求婚。
4 半島酒店-直昇機求婚
在傍晚時分與女友坐直升機翱翔維港上空,在半空中欣賞維港的夜景,實在是非常難忘的經驗。望著香港的夜照燈火燦亮,像鑽石一般閃閃發亮,然後降落五星級酒店享用豐盛餐宴,在有情調的餐廳向她求婚。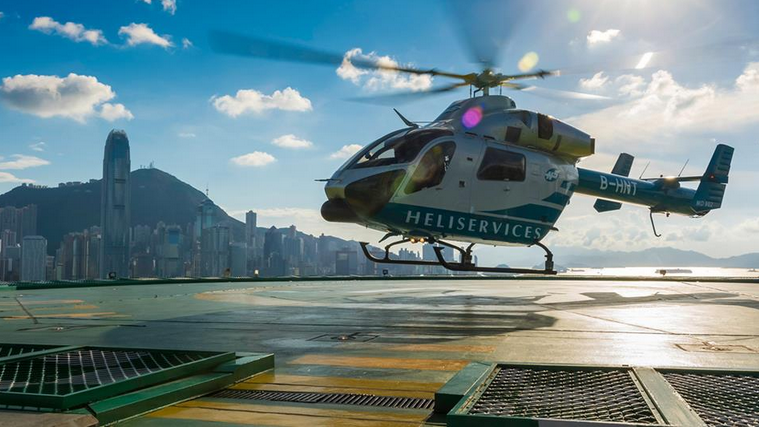 5 遊艇
香港有很多美麗的海峽,你可以在夏天時分租一架遊艇,邀請好朋友一起出海遊玩。在享受一天的水上活動後,換上簇新西裝在海中心向她求婚,並有小提琴伴奏,與一班好友一起見證這個浪漫的時刻。喜歡有新意的,可以來一個主題派對,讓一班好友換上公主王子的服裝,並為你的摰愛穿上玻璃鞋,寓意她永遠是你的公主,二人幸福快樂地生活下去。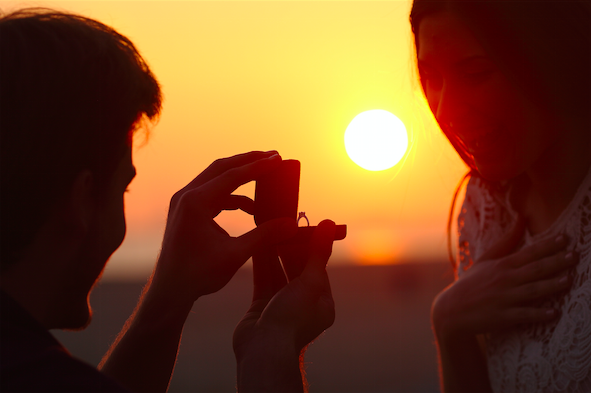 [:]